Celebrity Spotlight: Liv Tyler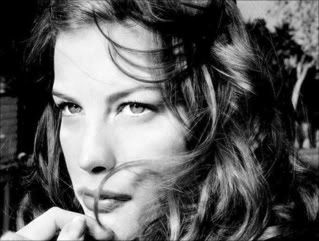 I know Liv has been kind of out of the Hollywood scene the last two years since she's had her little boy, but I am kind of into picking people who aren't the norm to talk about lately (ie: not Nicole Richie or Mischa Barton or those other "It" girls).
But
, she does have a few movies in the works. Plus, I'm not going to deny it, I have kind of a girl crush on her. I'm so jealous of her skin. She has some of the best in Hollywood. I mean, just look at it: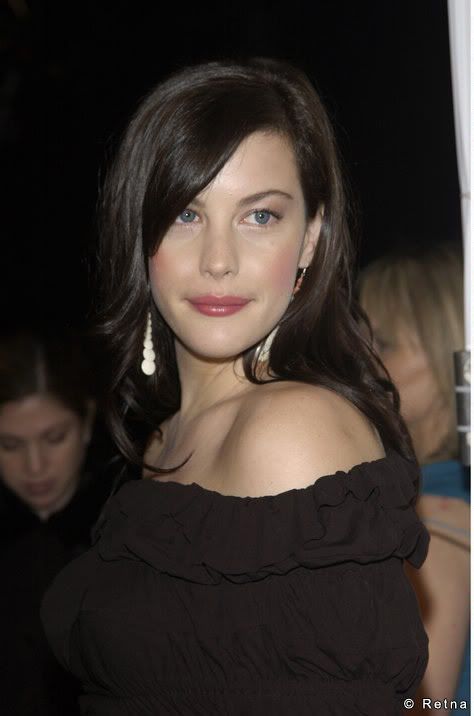 This is just a photo taken at an event, no airbrushing or anything. I'm jealous. But anyways, this isn't a beauty blog, it's a fashion blog. So let's get down to business.
Liv seems to really go for down-to-earth type styles for when she's just out around town, which I really like. Cute, yet comfortable.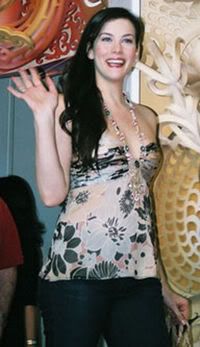 Ok, she is definitely pregnant in this picture. But she still manages to come off kind of sexy (in a tasteful way), which a lot of pregnant women struggle with (Britney take notes).
As I've said before, I'm a fan of the bright shoe when you are otherwise just wearing black. I think it's a really nice touch to give your outfit a little something extra.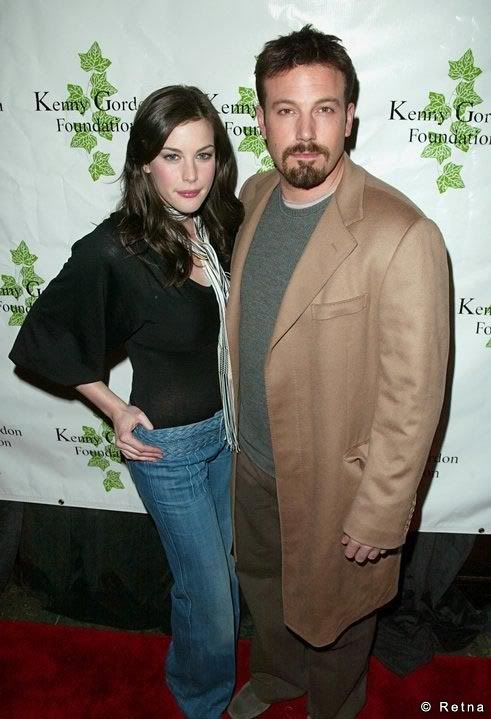 Aside from what looks like it could be a braided belt, I think this is a cute outfit. I love the sleeves, as well as the scarf she added for a bit more color and detail.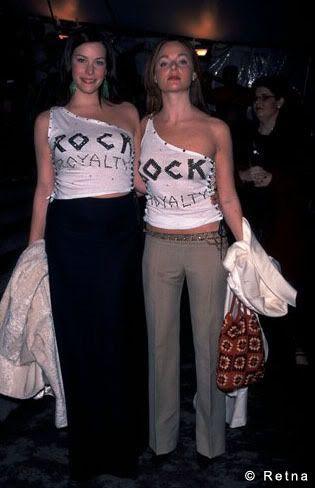 I just always thought it was cute they wore these shirts since they do sort of come from rock "royalty" (she is the daughter of Steve Tyler of Aerosmith, and she is with Stella McCartney whose father is Paul McCartney of Beatles fame).
Let's move on to the clothes she wore to events on a higher level.
This is kind of hard to pull off, as it is kind of like a giant scarf is wrapped around her body. But I think it's a nice dress. She looks great.
Liv really seems to favor wearing black. She is wearing it in practically every picture I found of her. This dress has a real "Old Hollywood" glamour to it that I like.
I love the coat. Usually I don't like brown and black paired together. But this look I like. The jacket looks very slimming on her.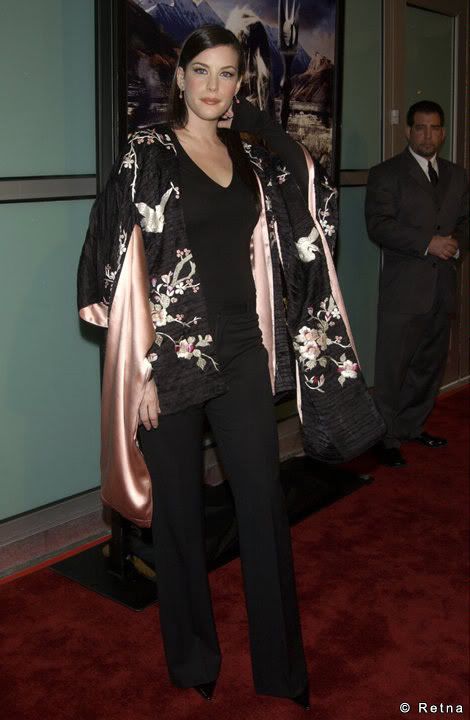 It can be pretty hard to pull of the whole kimono look, unless you are at some summer festival over in Japan. But she manages to pull off a kimono inspired jacket perfectly at a premiere for one of the
Lord of the Rings
movies.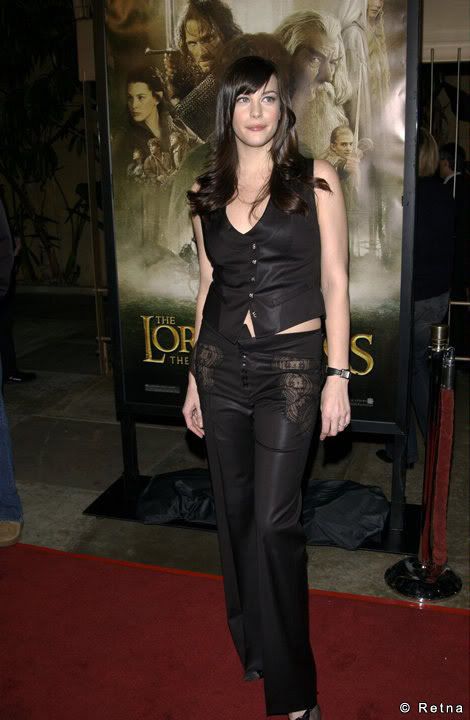 I
think
this one is my favorite. She looks so rock-and-roll chic. Completely at ease and comfortable with herself. Totally confident. She looks lovely.
This is by far the least favorite outfit I saw her in, but no one is perfect: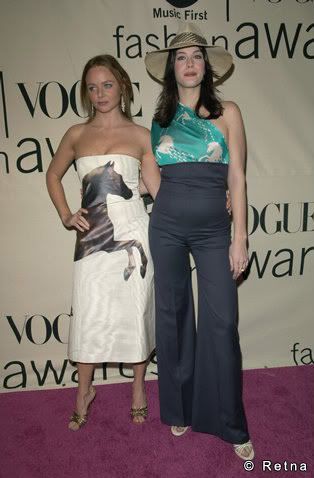 I don't know if this was during the time she was pregnant or not, but this outfit makes her look like she is. Which if you aren't pregnant, is obviously a bad thing. The super high waist is just unflattering. It's a look that I don't think anyone can pull off, unless you are practically a twig. And even then I don't think it would be the most attractive thing. And I don't even want to get started on the hat. Ugh.