I've always thought that Zhang Ziyi was a cute girl. Her dresses are usually a classic dress that will still look beautiful years from now. She really broke into the scene in the US when Memoirs of a Geisha came out.
Here Zhang is at a conference in Beijing for Maybelline. I think this jacket is really cute and simple. I'm not 100% on pairing it with that shirt. But separately I think they are both cute. And it is workable together.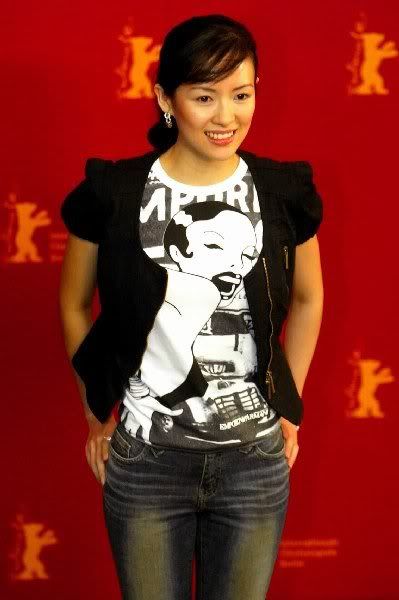 I find this outfit really cute and casual. Perfect for a day of shopping or running errands. She chose to wear this to a German festival. I think the jacket she chose is a really nice touch.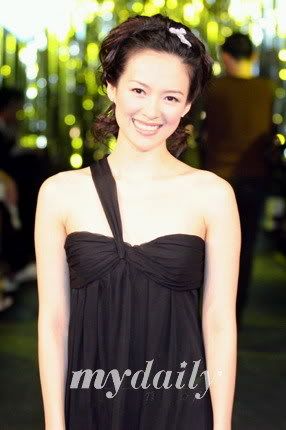 I'm not sure what event Zhang wore this dress to, just that it was worn in Seoul. I think this goddess look is always cute, as long as it isn't over done.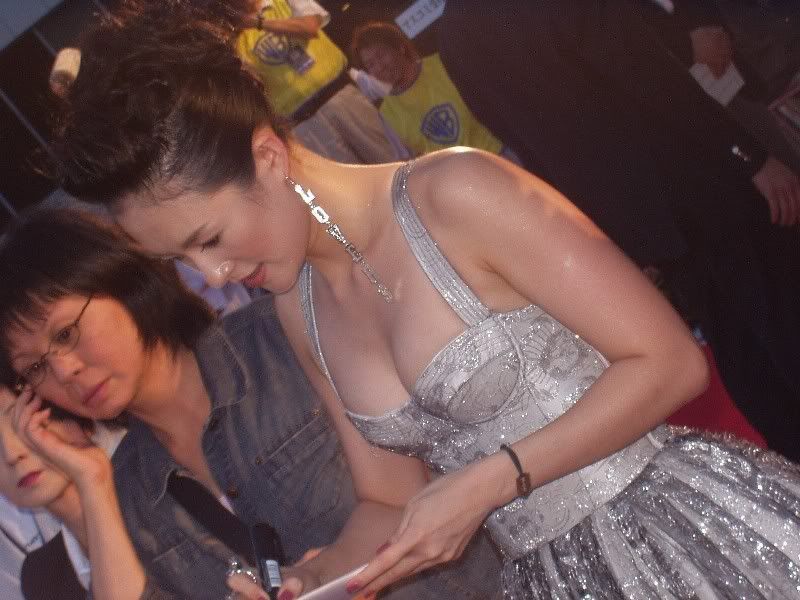 I also have no idea where this dress was worn, but I for some reason really like this dress. I know it's a little out there, but it still really caught my eye.
She wore this dress to a SAG awards ceremony. It's one of the dresses I can really take or leave. It has some nice detail.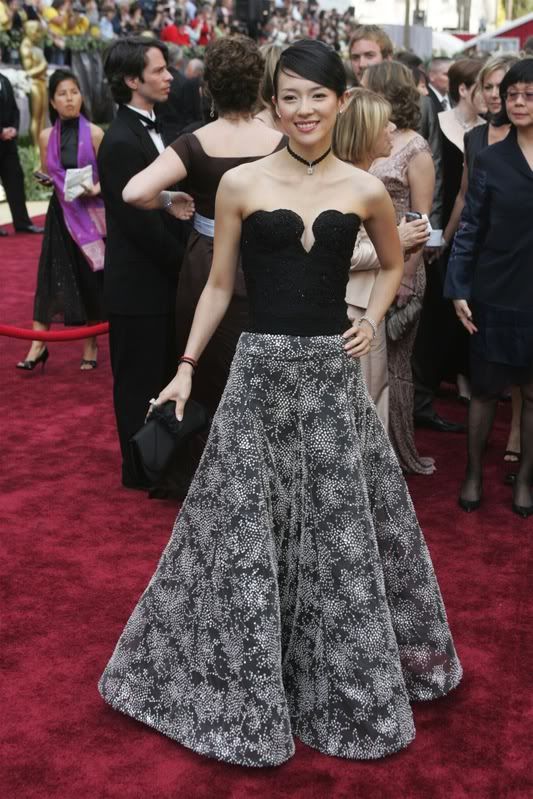 Zhang wore this dress to the 2006 Oscars. It is definitely not one of my favorites. The top I love. It has really great detail. But the bottom I could really do without. I think that something more similar to the top would look best.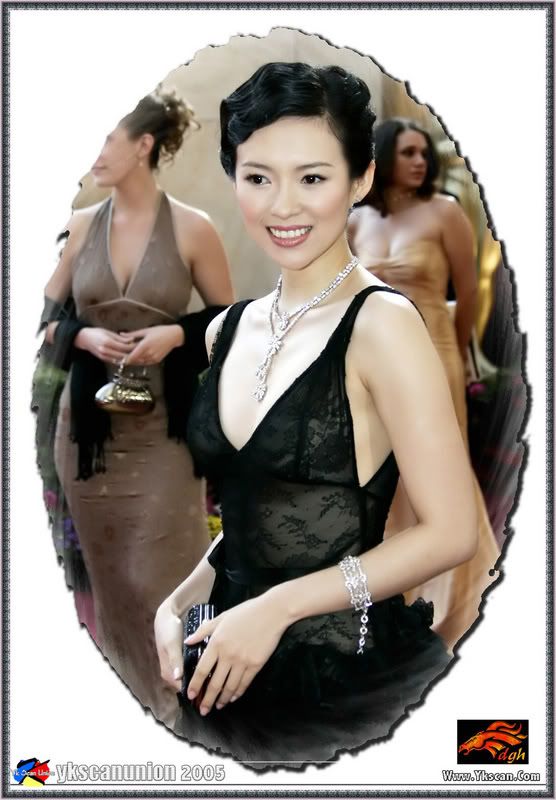 Lovely. Hair. Makeup. Accessories. All perfect.
This is the premiere of Memoirs of a Geisha in Tokyo. This isn't a dress that I would ever wear (or recommend anyone else wearing necessarily) but I think on her, it looks kind of cute.
This is the Hollywood premiere of here movie. I find it very elegant with the long train.
I think that this may very well be my favorite dress I've seen on her. It's her choice for the 2006 BAFTAs. I love the dress, and the accessories. She really looks beautiful.
And lastly, one of the few glaring missteps in her fashion choices…
It's at the MTV Movie Awards, so that explains the kind of casual look to it. But it is still a rather odd choice.